VOIP phone
If you have internet with us, we'll help you get a phone line with 2talk.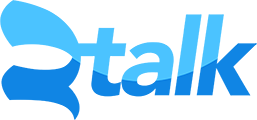 WiFiConnect is not a phone service provider but we'll help our customers get started with a 2talk.co.nz voice account.
2talk provide a prepaid VOIP service at competitive rates with plans starting at $11.50 per month.
Your existing (and still active) local phone numbers can be transferred to 2talk for $23 per number.
Please note: WiFiConnect charge a one-off setup fee of $45. When setup is complete, you will manage your account directly with 2talk.
To get started
Choose "Add 2talk voice" when applying for an internet connection with us; or email onboarding@(remove-me)wificonnect.(remove-me)co.(remove-me)nz if you're an existing customer.
What is a VOIP phone?

A VOIP phone handles phone calls using the internet; whereas the traditional landline runs over copper wires.